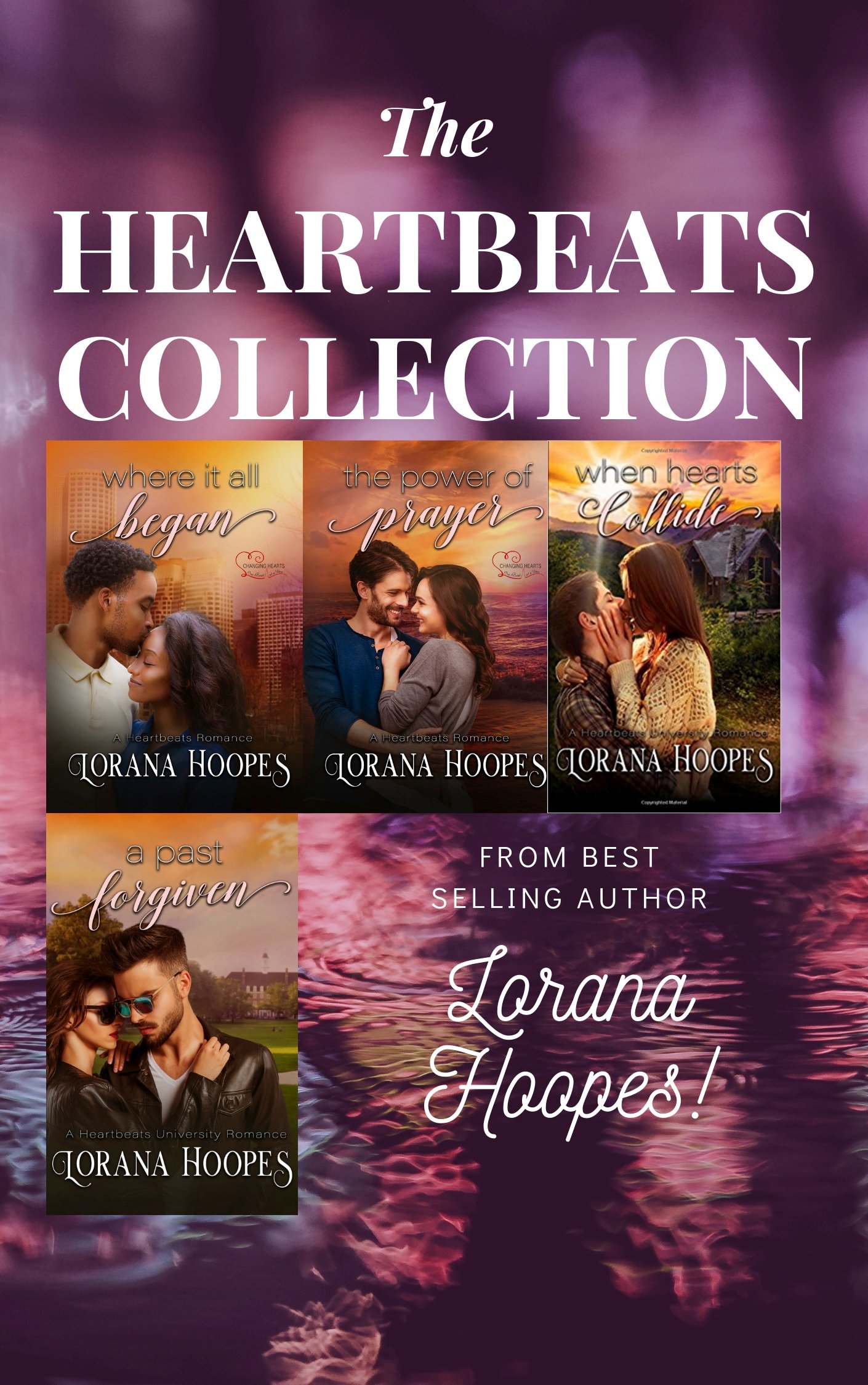 The Heartbeats Romance Collection
On Sale
$9.99
Four Novels that show God's Love

Where It All Began - A woman dealing with a haunting past. A christian man who loves her. Can they find everlasting love?

The Power of Prayer - A philanthropic Billionaire and a woman dealing with a life she never planned. Will God give them a second chance?

When Hearts Collide - A college student faces a personal tragedy. Can she recover and find true love?

A Past Forgiven - Two students running from hurtful pasts find each other find each other, but can they heal together or will they continue down destructive paths?

Get all four books by clicking above. All books include discussion guide for group reading!